Commercial Pilot
License Training
Training Academy: Mysore
Private Pilot Licence
Training Academy: Mysore
Cabin Crew
Training
Training Academy: Chennai
Ground Staff Training
Training Academy: Chennai
IATA Airline Customer Service
Training Academy: Chennai
A thought could change anything; a clear mind needs a pure heart, like a sword needs whetstone. A single destined thought of providing education to every human possible is the reason we emerged. The pure heart of our founder Dr. K.C.G. Verghese paved our way; it is his thought that made us reach these heights. Way back in the sixties, he created the need for an institution that offers non-formal technical education and set up Hindustan Engineering Training Centre (HETC).
Today, the Hindustan Group includes several institutions unified by the founder's vision of imparting quality education in the fields of Engineering, Aviation, Applied Sciences, and Management. Each of these institutions have ideal infrastructure and are committed to promoting quality learning, making the Hindustan Group a force to reckon with, in the field of education.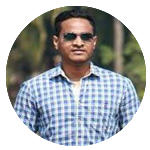 Capt. Kundanlal Pareya
Batch: 2015
Air India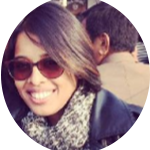 Capt. Spandana
Batch: 2008
Indigo Airlines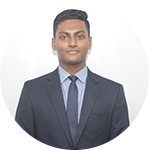 T.S. Balakrishnan
Batch: 4th
Indigo Airlines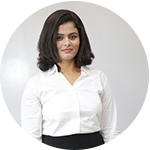 Greeshma Sree
Batch: 4th
Bhadra
HINDUSTAN GROUP OF INSTITUTIONS
Dr. K. C. G. Verghese Charitable Foundation
I could never forget the day of my first solo-flight. Minutes after my takeoff in Runway 25, I was airborne and felt like a king on his throne, screaming my lungs out in ecstasy. I was also scared a little, but followed instructions and gained altitude, hoping that I can land without any trouble. When the time came, I aligned my aircraft to the runway for a perfect final approach, waiting to thank my chief flight instructor who was nervously waiting for me on the ground. Once I landed, I told myself that I am an aviator now.
Shane Donald White
Student Pilot
Orient Flights Aviation Academy
I am currently employed with Air Costa as a First Officer. Earlier to this, I started my carrier with GMR Aviation as a Commercial Pilot with no flight experience. I completed 5 successful years with this company. The technical knowledge, skills and professional core values that I obtained during my training at Orient Flights Pilot Training Academy with the help of Instructors and Management have helped meet the highest standards of performance in my career. They have always aimed at providing a solid foundation for the budding Pilots and staying prepared for challenges to come.
Prithvi Bhoopalam
First Officer Air Costa
It's a great sense of responsibility to have the controls of the aircraft all for yourself. A part of the training where you know how good you're at making decisions with no room for error. A typical example of "Every Man for Himself".
Ajit Bhatt AV
Student Pilot
Orient Flights Aviation Academy
The Love of Flying lies in its Beauty"A career as a pilot demands great sense of responsibility and patience. At OFAA I began my foot steps towards my passion in becoming a pilot. Orient Flights teaches the required skill ,knowledge and creative thinking throughout the training.
Pratuma .S
Student Pilot
Orient Flights Aviation Academy
Flying is the second greatest experience known to me and, LANDING… …THE FIRST. The excitement and experience of flying is brought about by the passion towards piloting. Orient Flights imbibes skill and trains students in a comfortable environment. The dare to take risks is also taught to students.
Vone Joseph Junior
Student Pilot
Orient Flights Aviation Academy
The technical knowledge, skills, and professional core values that I obtained while studying at the Orient Flight School have allowed me to meet the highest standards of performance throughout my career. During the hiring process, I felt much more prepared. I can only think that was due to the experience I gained at Orient Flights Pilot Training Academy. Aviation is such a rewarding industry when you prepare yourself with the highest education out there. I'd like to thank the Academy for being the best at what they do.
Capt.Kunwar Singh Bodra
First Officer
Air India