Commercial Pilot
License Training
Training Academy: Mysore
Private Pilot Licence
Training Academy: Mysore
Cabin Crew
Training
Training Academy: Chennai
Ground Staff Training
Training Academy: Chennai
IATA Airline Customer Service
Training Academy: Chennai
A thought could change anything; a clear mind needs a pure heart, like a sword needs whetstone. A single destined thought of providing education to every human possible is the reason we emerged. The pure heart of our founder Dr. K.C.G. Verghese paved our way; it is his thought that made us reach these heights. Way back in the sixties, he created the need for an institution that offers non-formal technical education and set up Hindustan Engineering Training Centre (HETC).
Today, the Hindustan Group includes several institutions unified by the founder's vision of imparting quality education in the fields of Engineering, Aviation, Applied Sciences, and Management. Each of these institutions have ideal infrastructure and are committed to promoting quality learning, making the Hindustan Group a force to reckon with, in the field of education.
HINDUSTAN GROUP OF INSTITUTIONS
CHAIRMAN SIR'S
INTERVIEW – Part II
CHAIRMAN SIR'S
INTERVIEW – Part I
DR. K.C.G. VERGHESE CHARITABLE FOUNDATION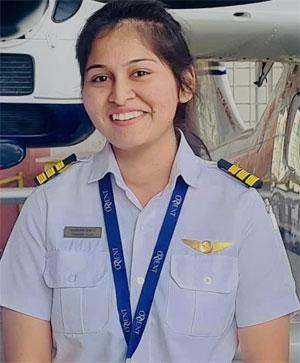 My CPL journey at Orient Flights Aviation Academy has been a fulfilling one. I am extremely grateful to all my instructors. I had my ups and downs and with the help of their efforts, support, guidance, and patience, I was able to overcome them all. I am also thankful to the operations and maintenance department for ensuring safe operations during the training and also to the administration department and management for promptly helping whenever required. I would also like to thank my batchmates for making this journey a memorable one.
Capt.Namrata Shete
I did my CPL from Orient Flights Aviation Academy. Choosing Ofaa as the first step towards my goal was the right choice. The instructors were highly knowledgeable, patient, and supportive. My sincere gratitude towards them for all the guidance they have given me. I would also like to mention that the Aircrafts were well maintained and their safety focussed approach is remarkable . I am grateful for the invaluable experience and knowledge I gained here, which paved the way for my career in aviation.
Capt.Olivia Johnson
First Officer
Vistara Airlines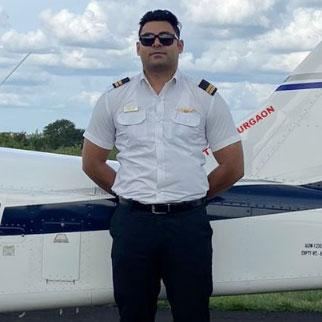 I finished my commercial pilot's license training with multi-engine instrument training at Orient Flights Aviation Academy based at Mysore.
My experience at Orient was fantastic as I got to learn the basics and the advanced part of flight training which is required to become a professional pilot. With the help of a very professional and knowledgeable set of instructors for ground subjects and flying lessons, I was able to learn the principles of flying an aircraft with ease.
We have a well-trained set of engineering staff which are there to make sure that the aircraft are airworthy and are well-maintained. If you're looking to start your career in aviation, look no further. We have the facility to accommodate both CPL and PPL candidates.
I would like to thank everyone for making this journey smooth.
Capt. Nishant Kemwal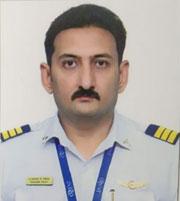 Speaking from the beginning, It was my childhood dream to become a commercial pilot. My CPL journey at orient flights was overall a great experience, The institution is well equipped with all the facilities required.
I would like to thank the operations team and instructors for guiding and supporting me throughout the journey. A special thanks to our CFI, I will always remain grateful to him for his immense support and getting my requirements done quickly. Thanks to the maintenance team ,they made sure that all the aircraft are well maintained and safety is taken care of. And finally thanks to all my fellow cadets here at Orient who made my flying journey in Mysore a wonderful experience and a great memory.
Capt. Chetan Sivaraj Patil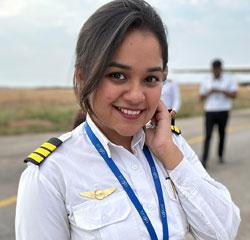 I completed my CPL Course at Orient this year. I would like to show deep gratitude to my instructors for being supportive, helpful & overall moulding us into who I am today. The aircraft maintenance, safety & quality of flying was excellent!
I am glad I chose OFAA as my training school.
Capt. Haniya Haneef Kaup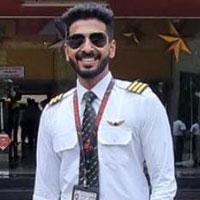 From the time I dreamt of flying, the first leap towards my dream started from Orient. The flying school prepared me both mentally and physically to survive in the aviation field. To point out, the best amenities and flight instructors who trained me from holding my hands in my first flight to the point where they let it go and I flew solo.
Capt.Tharun Prabhakar
First Officer
Air India
I could never forget the day of my first solo-flight. Minutes after my takeoff in Runway 25, I was airborne and felt like a king on his throne, screaming my lungs out in ecstasy. I was also scared a little, but followed instructions and gained altitude, hoping that I can land without any trouble. When the time came, I aligned my aircraft to the runway for a perfect final approach, waiting to thank my chief flight instructor who was nervously waiting for me on the ground. Once I landed, I told myself that I am an aviator now.
Capt. Shane Donald White
First Officer
Air Asia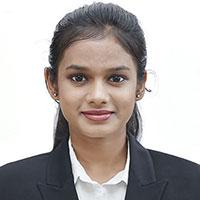 I am Johanna Shirley, passed out student from Orient Flights. It has been a very good journey with Orient .It was a new experience for me here to join the aviation field. The trainers were all so friendly and have great expertise with their subjects. Orient was a place for me to develop myself and showed a way to come up well.
Ms.Johanna Shirley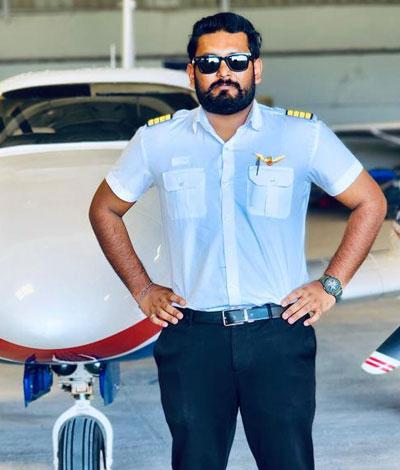 Flying is the second greatest experience known to me and, LANDING… …THE FIRST. The excitement and experience of flying is brought about by the passion towards piloting. Orient Flights imbibes skill and trains students in a comfortable environment. The dare to take risks is also taught to students.
Capt. Vone Joseph Junior
Assistant Chief Flight Instructor
Oxford Saudia Flight Academy
The technical knowledge, skills, and professional core values that I obtained while studying at the Orient Flight School have allowed me to meet the highest standards of performance throughout my career. During the hiring process, I felt much more prepared. I can only think that was due to the experience I gained at Orient Flights Pilot Training Academy. Aviation is such a rewarding industry when you prepare yourself with the highest education out there. I'd like to thank the Academy for being the best at what they do.
Capt.Kunwar Singh Bodra
First Officer
Air India
The Love of Flying lies in its Beauty" A career as a pilot demands great sense of responsibility and patience. At OFAA I began my foot steps towards my passion in becoming a pilot. Orient Flights teaches the required skill ,knowledge and creative thinking throughout the training.
Capt. Pratuma .S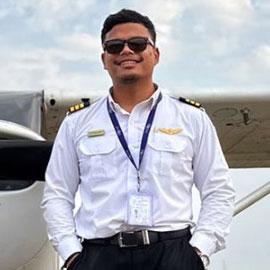 "They say 'A man who loves walking will walk further than the man who loves the destination' and Orient Flights Aviation Academy has taught me to love my walk towards my CPL which means loving my journey no matter how tough it gets.
Orient is blessed with amazing and wonderful instructors filled with so much joy and excitement to teach and make the students understand every bit of flying. I can say that I am blessed to be a part of Orient Flights Aviation Academy and this place will always hold a special place in my heart for it has taught me not just flying but also life lessons and etiquettes.
Thank you OFAA ,you have been amazing and it will always be an honor to be a part of you.
Capt. Riche Kit Bok Pale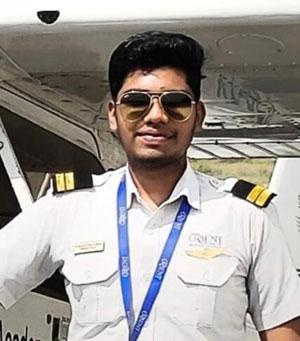 Being a part of Orient Flights was the first step towards my goal. It has been an unforgettable journey at Orient, starting from the availability of resources to the quality of instructors. I deeply thank all my instructors at Orient Flights for making me capable enough to live my dream as a Pilot. All the instructors had their own way of connecting with the cadets who are also very knowledgeable and friendly. The instructors and maintenance staff make great efforts for the safety of their cadets.
I would like to thank the maintenance staff for all the work they do to get us cadets in the air, safe and sound.
At Orient I had the greatest opportunity to fly in a controlled airspace , giving me a kick start to be an airline pilot.
I'm sure that the quality of training that I have gained here is going to take me higher in the sky.
Capt. Prathyush Kumar