SIMULATOR TRAINING AT ORIENT FLIGHTS
The OFAA SIMCENTRE was established as a result of a technical partnership between Orient Flights & ALSIM Simulators, France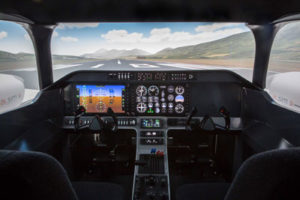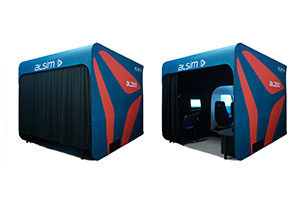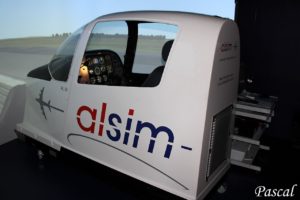 Orient Flights' collaboration with ALSIM began in 2010 with the purchase of India's first ALSIM Simulator, the ALSIM AL50.The AL50 is a basic instrument training device that is provided with generic flight models which replicate aircraft like the Cessna 152, Cessna 172, and Socata TB20.The AL50 has been used by Orient Flights for imparting thousands of hours of training for Pilot's, Engineers & aviation enthusiasts.
ALSIM, based in France, is one of the leading Flight Simulator Manufactures in the World. ALSIM's constant process of evolving their products over the years has enabled them to offer customers with advanced aviation training devices.
In 2018, Orient Flights added the advanced ALSIM AL250 Multi-Engine & Single-Engine Aircraft Simulator to its fleet, that is based on Piper Seneca PA-34 and Cessna 172 Aircraft. It is equipped with Analog and EFIS instrumentation.
Orient Flights has also acquired a FLIGHTRiX Simulator which is installed at OFAA Mysore.
The OFAA SIMCENTRE conducts training programs for:
Pilots – PPL, CPL, IR, MER

Licensed Pilots preparing for an Airline job can undergo refresher training to sharpen their skills

One-day training program for School students, College Students, & Aviation Enthusiasts